Delia Gates

Gender
Female
No. of Appearances
7
Delia
is
Tom Gates
' sister and is one of the main characters in the serie.
The Brilliant World Of Tom Gates
Edit
Delia has gotten grounded for having a party. She has also tricked Tom and annoyed him, a lot!
Excellent Excuses
Edit
Delia has only really acted like her usual self and teased Tom.
Everything's Amazing
Edit
Delia has stolen Tom's Rock Weekly magazines and (possibly) his Dude3 album.
Genius Ideas
Edit
Delia has been seen without her sunglasses and with green hair.
Absolutely Fantastic
Edit
Extra Special Treats
Edit
A Tiny Bit Lucky
Edit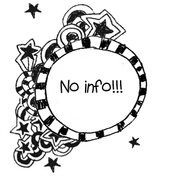 Ad blocker interference detected!
Wikia is a free-to-use site that makes money from advertising. We have a modified experience for viewers using ad blockers

Wikia is not accessible if you've made further modifications. Remove the custom ad blocker rule(s) and the page will load as expected.